Normally I only buy BRIO that's in good condition or better, but there's only so much you can expect from vintage toys and as a general rule the older it is the more compromises you are going to have to make. I think the same can be said about exceptionally rare items, too, even the ones that aren't really that old. Case in point, I recently acquired this #33429 Blue Steam Engine: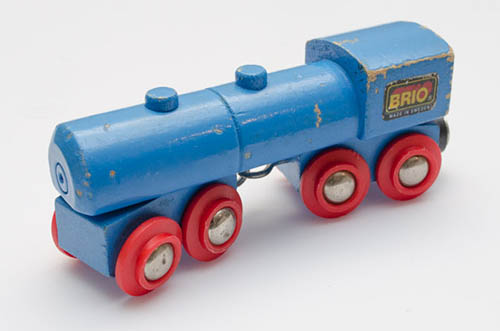 Yeah, it's in bad shape. The edges are tattered, some of those paint chips are really gouges in the wood, and even the sticker is worn. But here's the thing: in the 14+ years I've been hunting for BRIO (off and on) I've seen exactly three of these engines, including this one. And none of them have been in what I'd consider to be good shape.
Sometimes condition just doesn't matter. Sometimes you are lucky to find the thing at all.